CAMBAC - Cambridge Business Against Crime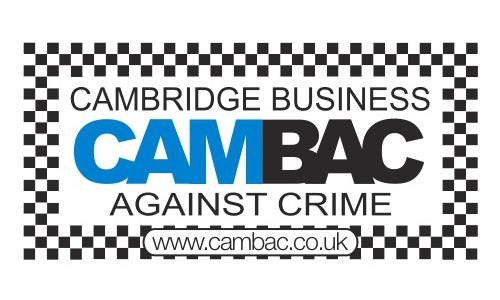 Mackays of Cambridge Ltd have recently become a member of CAMBAC Cambridge Businesses Against Crime . CAMBAC currently has nearly 200 member companies spread across the day and night time economies in Cambridge. It is an independent, non-profit making organisation.
CAMBAC works closely with Cambridgeshire Constabulary, Cambridge Community Safety Partnership, City Centre Management, City Council City Rangers and CCTV, to help ensure our city is a safer place to live, work and shop.
Since joining CAMBAC Mackays have access to information about known criminals operating in the area. We can report crime and receive messages from the Police. In the event of a crime Mackays will report incidents to the Police and also to CAMBAC.
One key benefit of joining the organisation is that CAMBAC has the ability to issue exclusion notices (Civil Banning Orders) stopping persistent criminals from entering it's members premises. Mackays along with other members of CAMBAC will refuse to serve and ask offenders with Civil Banning Orders to leave the premises.
For more information on CAMBAC and how to join, please visit cambac.co.uk