Longspan Racking - Unrivalled Strength and Rigitity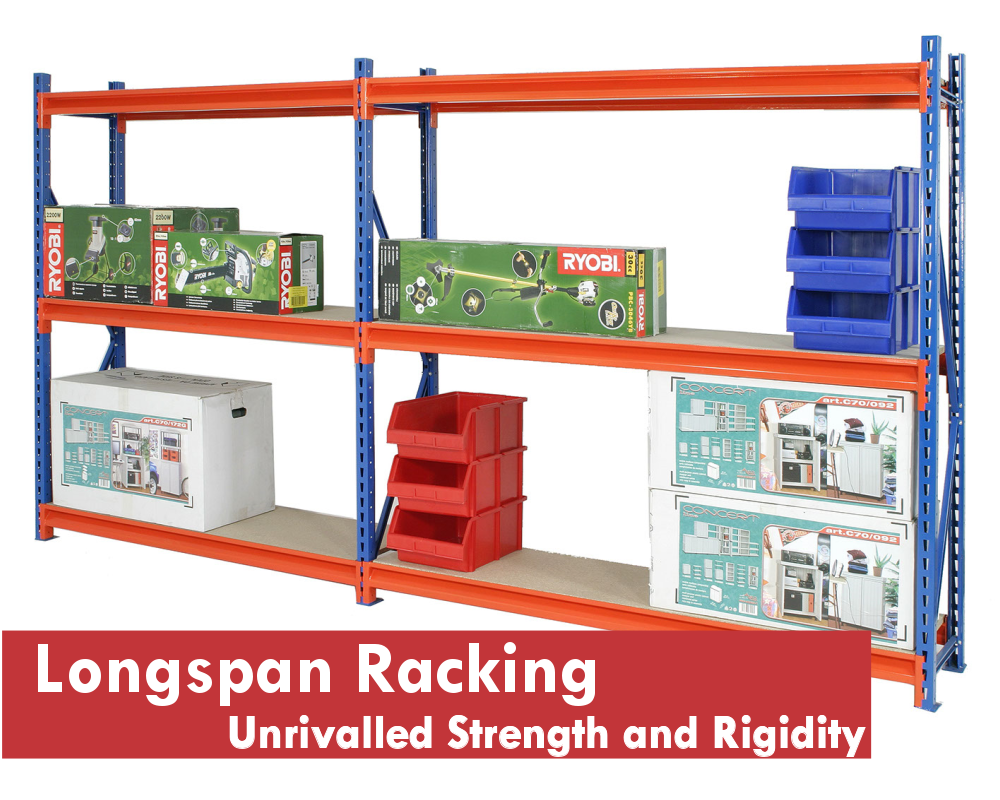 If you need a strong, robust and versatile solution, yet a competitive price is paramount then look no further.
Our Longspan system is all about strength with a three fingered wrap around friction claw connecting the heavy duty "Z profile" beams to the uprights.Unlike most of our competitors all levels are fitted with heavy duty deck supports as standard, this ensures the chipboard shelves carry the same capacities as the beams. We are also only system where the deck supports clips into the beam offering even greater strength and performance as well as eliminating beam rotation.If strength, performance and versatility is what you need then our Heavy Duty Longspan is the answer. As well as a wide range of sizes we can also provide steel decking panels, welded mesh panels, tyre racks, panel storage and garment rails.