Christmas Giveaway 2015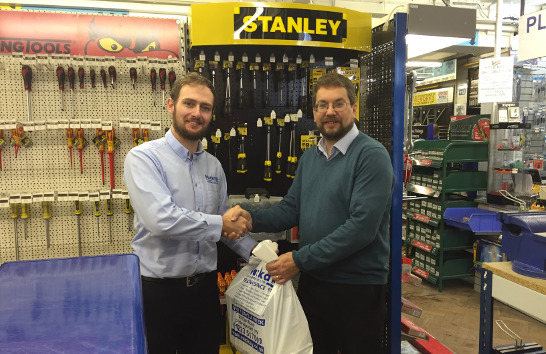 We recently promoted a Christmas Giveaway on ourFacebookandTwitterprofiles giving someone a chance to win an amazing Stanley Tool Box full of quality tools.
Congratulations to Alan Braggins, who was drawn at random as the lucky winner of our Christmas Giveaway.
It was a pleasure to meet Alan, who lives in the nearby City of Ely. He was more than happy to visit us to claim his prize.
Make sure you're following us onFacebookandTwitterso you don't miss out on our next Competition or Giveaway.
Wednesday 6th January 2016