Neil Mackay Celebrates Success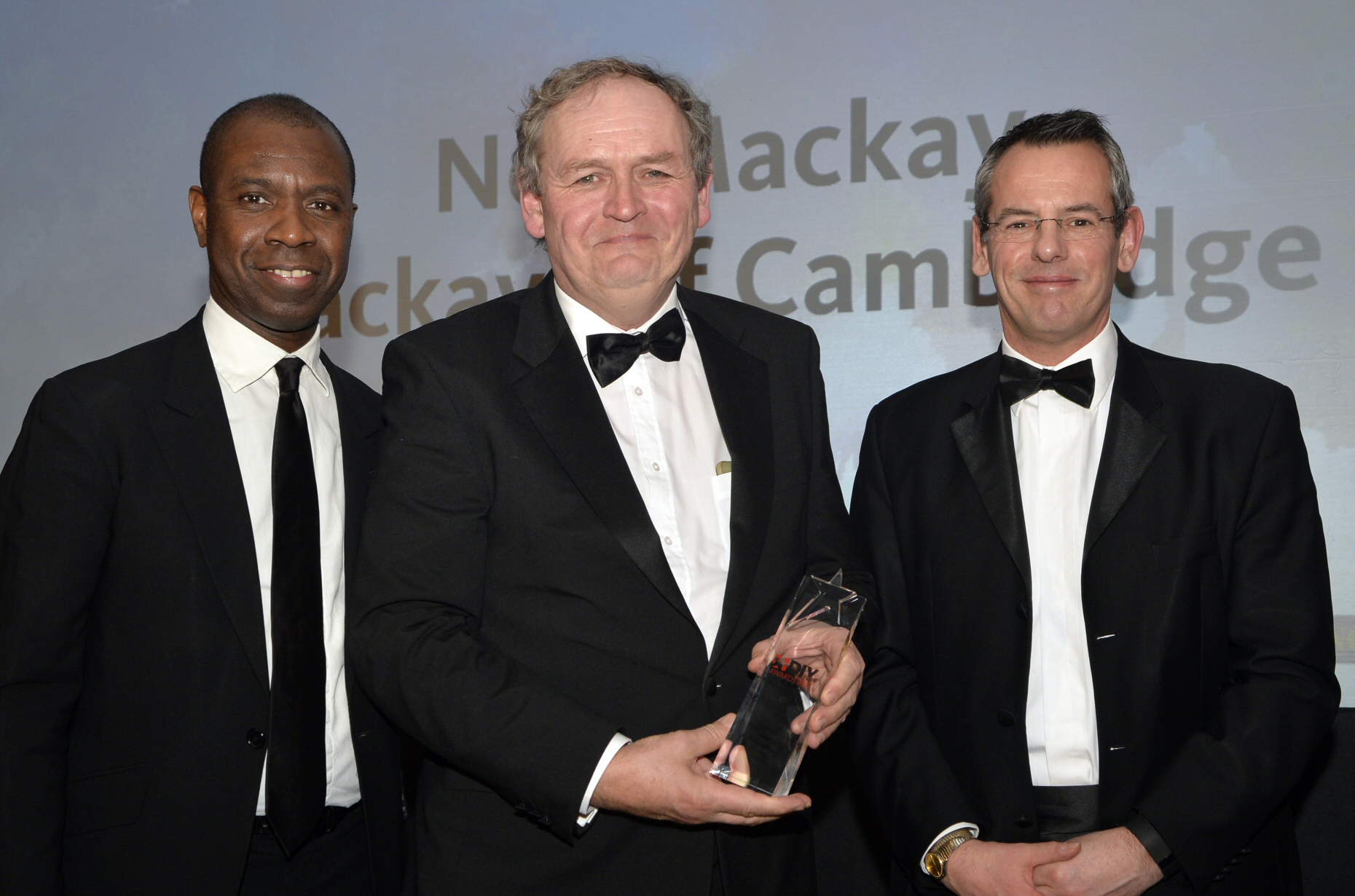 Hundreds of leading DIY and garden suppliers, wholesalers and independent and multiple retailers came together at the 2017 DIY Week Awards on Tuesday 7th February.
The winners of the industry's most prestigious accolades were revealed to a packed audience at the event, which took place at the National Motorcycle Museum, Birmingham during the Spring Fair.
Neil Mackay took home the inauguralDIY Week Industry Personality Award. It was awarded by a stellar line-up of judges, including: Paul Bagnall, channel manager, Henkel Consumer Adhesives; Steve Akers director of buying, BIRA Direct; Colin Petty, industry consultant and former DIY Week Publisher and Nigel Wright, operations director, Stax Trade Centres.
The judges commented: "We didn't have far to look for this winner. He runs a local business in East Anglia, but he has put himself and his business on the national map with a series of imaginative, innovative, creative and sometimes hilarious initiatives. The clothing dummy outside the shop, for example, has become an international celebrity. The company's response to a shoplifting problem won massive national media coverage. He is forever seeking new ways to promote his business, to support the independent retailer, and most of all to make retailing fun." The judges were unanimous: nobody else could come close
DIY Week's acting editor Jenny Wonnacott commented: "The DIY Week Awards are about putting the spotlight on and celebrating excellence in retailing right across the DIY and garden industry. Our 2017 winners impressed a strong panel of judges to earn their place on the list and are fantastic examples of outstanding retail businesses that are 'switched on' and continue to drive the market and keep our industry exciting."
Publication and Event Manager Joanne Bamber added: "A highly coveted DIY Week Award is a real quality mark for retailers and this award tells customers that they offer unrivalled products and service. Congratulations to Neil and thanks also to all of the sponsors of this year's DIY Week Awards for helping to make it such a success."
Friday 10th February 2017