Supporting Cambridge United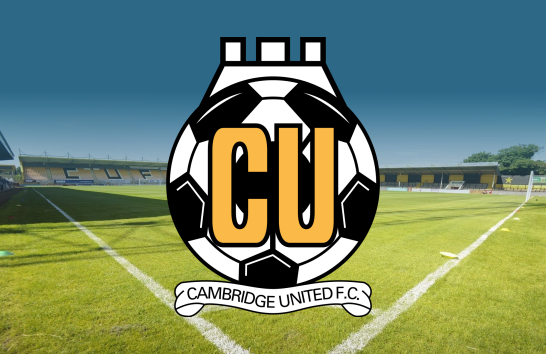 We are proud to supportCambridge United FCincluding their projects aimed at young people and local communities through theirCommunity Trustfor the 2016/17 season.
Mackays of Cambridge Ltd began sponsoring Cambridge United Football Club in August 2015. We sponsored perimeter boards in the Stadium and supplied prizes for the 50/50 draw.
This season we have increased our presence around the Stadium by adding another perimeter board, continuing to supply prizes for the 50/50 draw and have now become a Cambridge United Community Trust partner company.
Perimeter Boards
Our perimeter boards can be seen from all sides of the stadium, but the one we're most proud of is found behind the goal in front of the fantastic Newmarket Road End fans.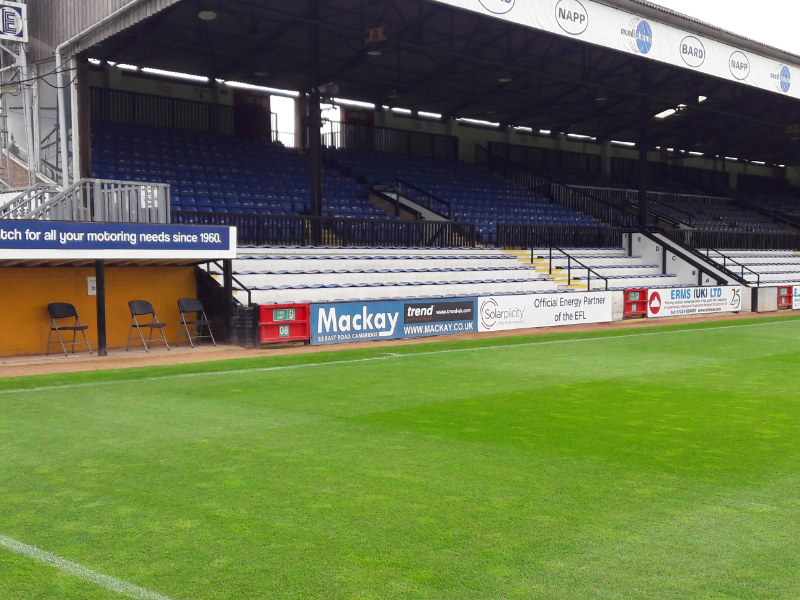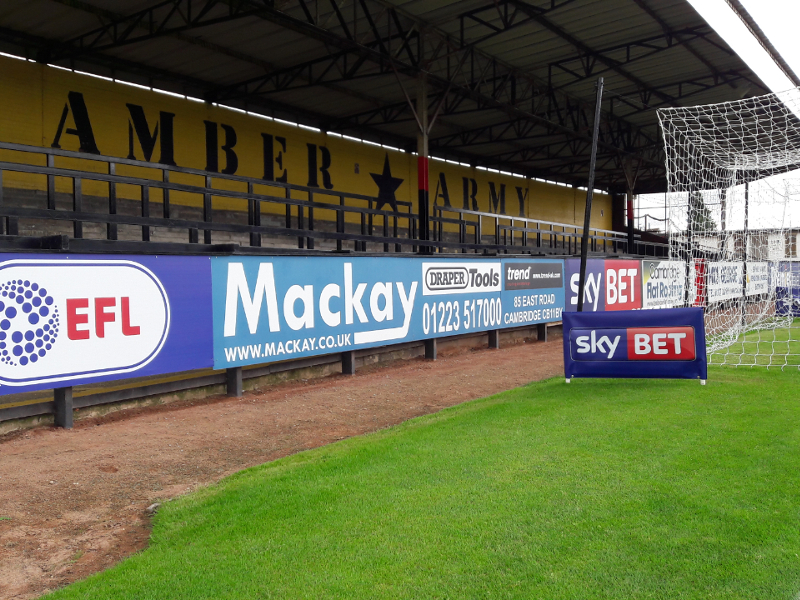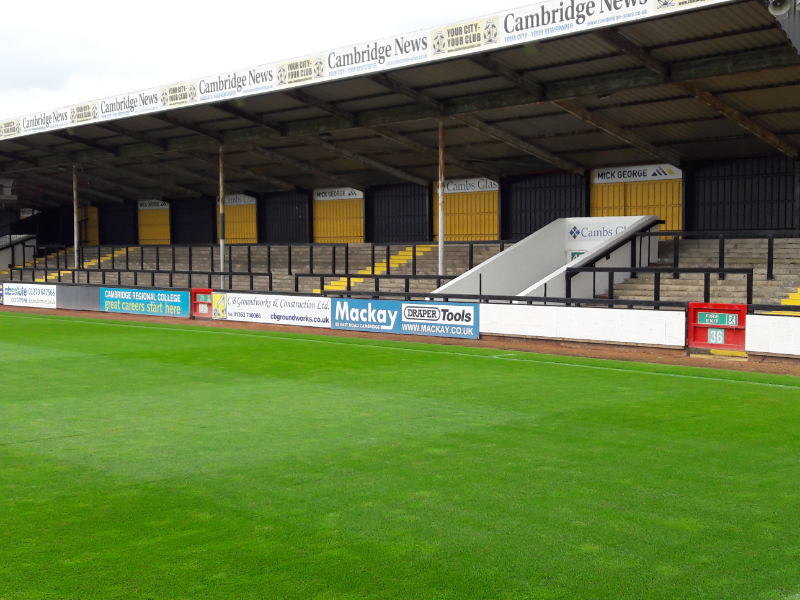 50/50 Draw
We have supplied Cambridge United with a £25 Draper Tools Gift Voucher for every home game this season. The vouchers will are prizes in the 50/50 draw, which helps raise money to support Youth Development.
Community Trust
We are delighted to be a partner company of Cambridge United Community Trust. The Cambridge United Community Trust use the club's resources to produce a positive impact on the local community with projects themed on education, health and inclusion.
Merchandise
Did you know that we stock Official Cambridge United Mercadise? We are lukcy to be one of the few places you can buy officialCUFC Replica Kitin the world. We also stockBobble Hats,ScarfsandT-Shirts.
This seasons CUFC Merchandise is not only available instore but also online. Check out the fantastic newCambridge United Replica Kitfor yourself.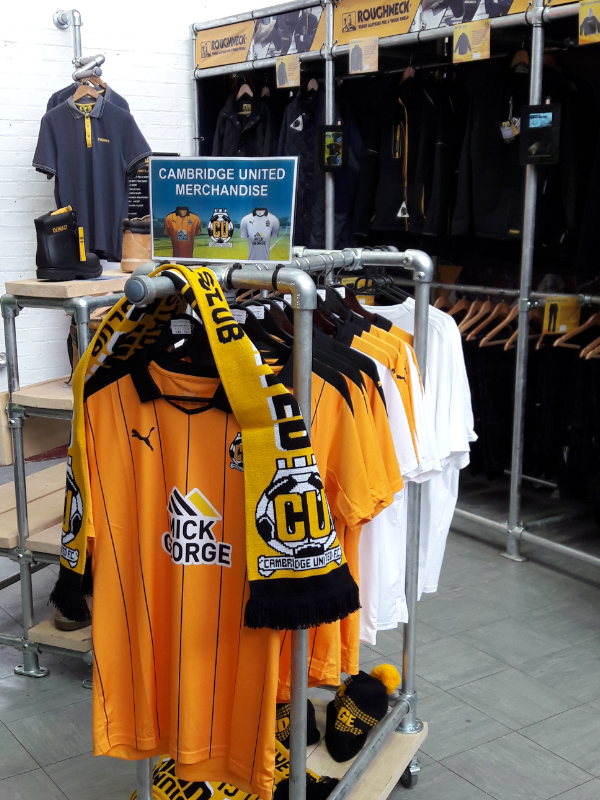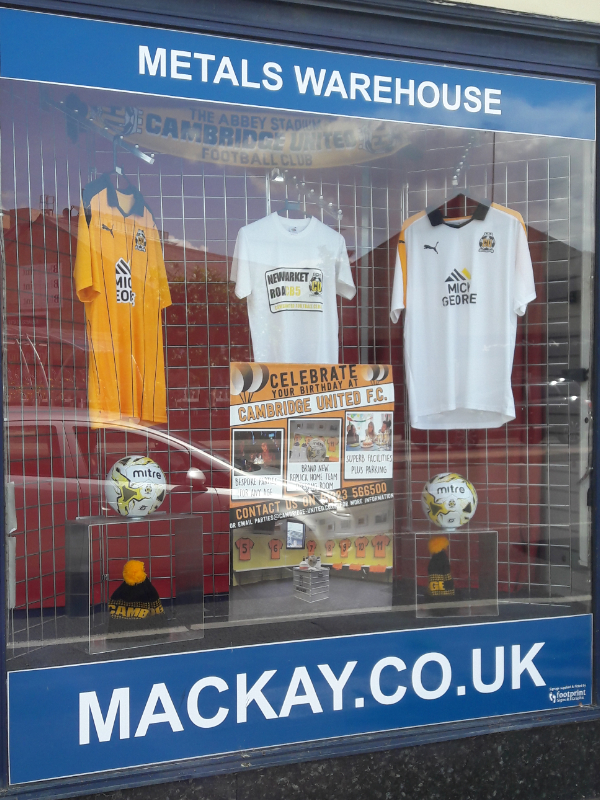 Looking Forward
We are looking forward to building upon our relationship with Cambridge United in years to come. We see a bright future for the club and support the role they play in the local community.
Cambridge United kick off the new season with a home fixture against Barnet on the 6th August. We wish them all the best for the new season and we believe that they can push for promotion.
Friday 5th August 2016