Tools For Local Charity 2016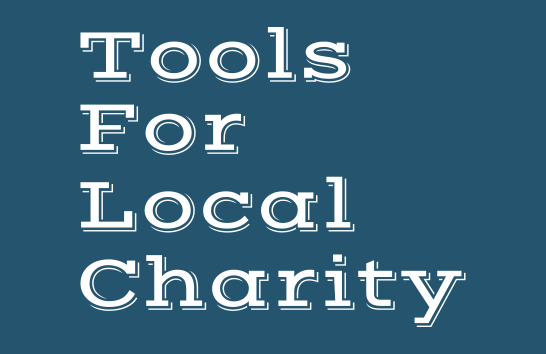 Mackays of Cambridge Ltd and Faithfull Tools have teamed up to create 3 toolkitsworth over £500 each, with the aim to distribute to local charities based in and around the city of Cambridge.
Each kit consists of a comprehensive range of Faithfull Tools and even includes an Einhell 18v cordless drill with a rapid 30 minute charger.
Nominate Today
There are many reasons to nominate a Charity for one of these toolkits, for example:
You may know a charity that offer training to people in preparation for employment, this toolkit may well be just what they need.
You may know a charity that manufacture items for sale in order to raise funds, but lack to tools to do the job.
You may know a charity who's property needs repair, they will find it easier to find volunteers to do the work if the tools are ready and available to use.
Simply write to us detailing the charity you wish to nominate and the reason why they require a toolkit.
Send a email to:




Send a letter to:

Tools For Local Charity
85 East Road,
Cambridge,
CB1 1BY
You can also use theContact Uspage on our website or call into our shop on East Road in Cambridge and hand deliver a note marked'Tools For Local Charity'.
The closing date for nominations is 30/06/2016, after then we will open a public vote.
Spread the Word
We would really appreciate if you could share this with your friends, family and colleagues, ask them to nominate their favourite Local Charity.
Monday 21st March 2016