Trend - Top 5 Things You Need To Know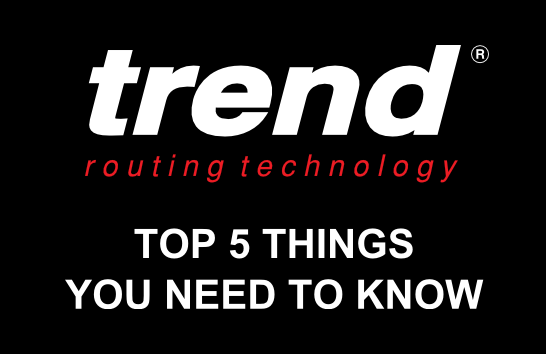 Trend Routing Technologyhave released a fantastic series of videos, each containing 5 things you need to know about one of their great products.
Trendare the UK's leading brand of router cutters, routing jigs and routing accessories.
Mackays of Cambridge Ltd are aTrend Gold Routing Center. We stock a very comprehensive range of Trend Routing products, including all of the items featured in this videos series.
You can see all of theses amazing products on display in ourPowertools Departmenton East Road, Cambridge.
We also list the entire range ofTrend Routing productson our website, so you can find out more information about each product before making a purchase.
Thanks for taking the time to watch these videos. If you have any further questions about Trend Routing products please contact one of our Trend trained staff.
Friday 4th September 2015