Trend - Demonstration Day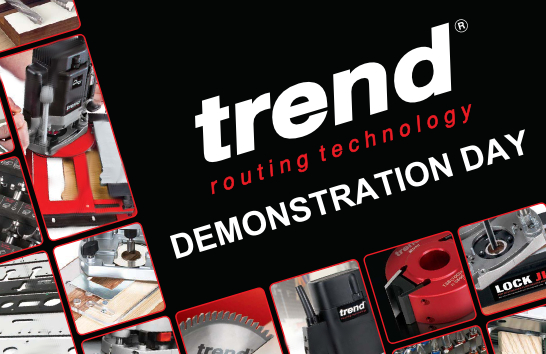 Don't miss the upcoming Trend Demonstration Days at Mackays onSaturday 25th JulyandSaturday 8th August.
Join us for greatTrend Routingproduct demonstrations and fantastic on the day deals.
Watch the experts demonstrate the amazing newScribemaster Pro, as well as many other brilliant routing and woodworking products.
During our Trend Demonstration Days we will be offering aFREE cutter and knife sharpening servicefrom the Trend diamond sharpening expert Diamond Dan. Using theTrend Diamond Cross sharpening rangeDiamond Dan will give your knives and cutters a new lease of life.
As well as theFREE cutter and knife sharpening serviceon offer there will be some fantastic on the day special deals.
For more information about our Trend Demonstration Days follow ourTwitterandFacebookfeeds or Call 01223 517000.
Wednesday 15th July 2015