Christmas Window Display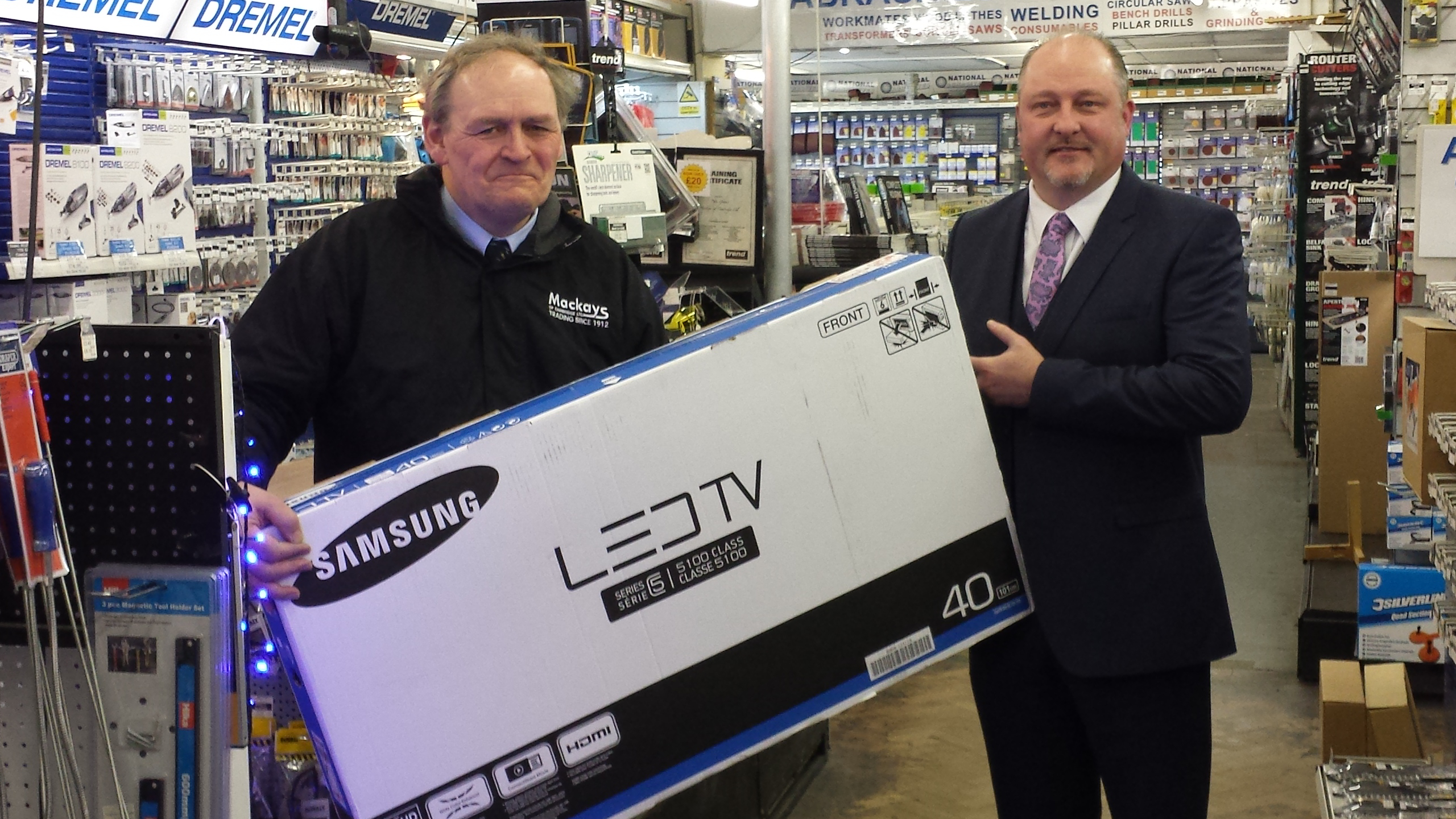 Mackays of Cambridge were delighted to feature amongst the winners of a National Christmas Window Display competition run by Toolbank the largest UK based Tool wholesaler.
"We are thrilled with this result. My staff put a lot of work into this display competition every year."
Mackays of Cambridge were awarded second prize in the competion entered by many hundreds of shops spread throughout the British isles.
"We will be doing our best to move to the very top of the podium next year."
Photo: Simon Spanton of Toolbank presenting a quality 40" television to Neil Mackay.
Monday 11th January 2016