President Visits Mackays of Cambridge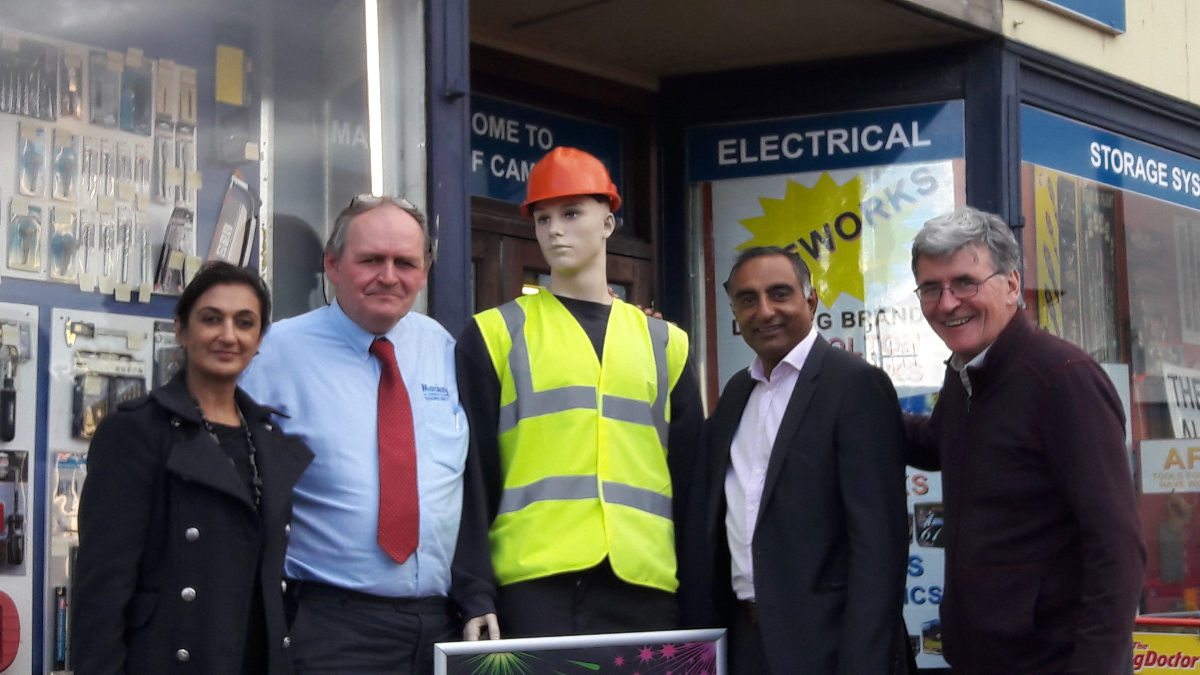 Mackays had the huge honour of receiving a visit by the the President of the British Independent Retailers Association Vin Vara And his wife Anu. Duncan and Neil Mackay discussed a wide range of industry related topics with Vin and Anu followed by a tour of the Shop and Metals Warehouse.
Mackays are proud to have been members of BIRA for many years and make use of many of the excellent services the organisation offers. A former director of Mackays Joan Moore served as the regional secretary for the BHF (British Hardware Federation) which is part of the BIRA group for nearly 40 years. Duncan Mackay now continues that connection by serving on the BIRA legal and Parliamentary committee which lobbies politicians on behalf of the Independent Retail industry.
In his 'day job' Vin heads up his successful family business the 'Tool Shop' chain in central London where they have 9 outlets.
Vin and Anu arrive in a Tesla which part of a fleet of electric vehicles they run. Vin says as the London congestion charge is not applied to electric vehicles it saves him a fortune while greatly enhancing their 'green' environmentally friendly credentials. As Mackays have now recently invested in a duel fuel car, we hope that when Cambridge introduces some form of congestion charge (which surely must happen at some point) a similar exemption will apply.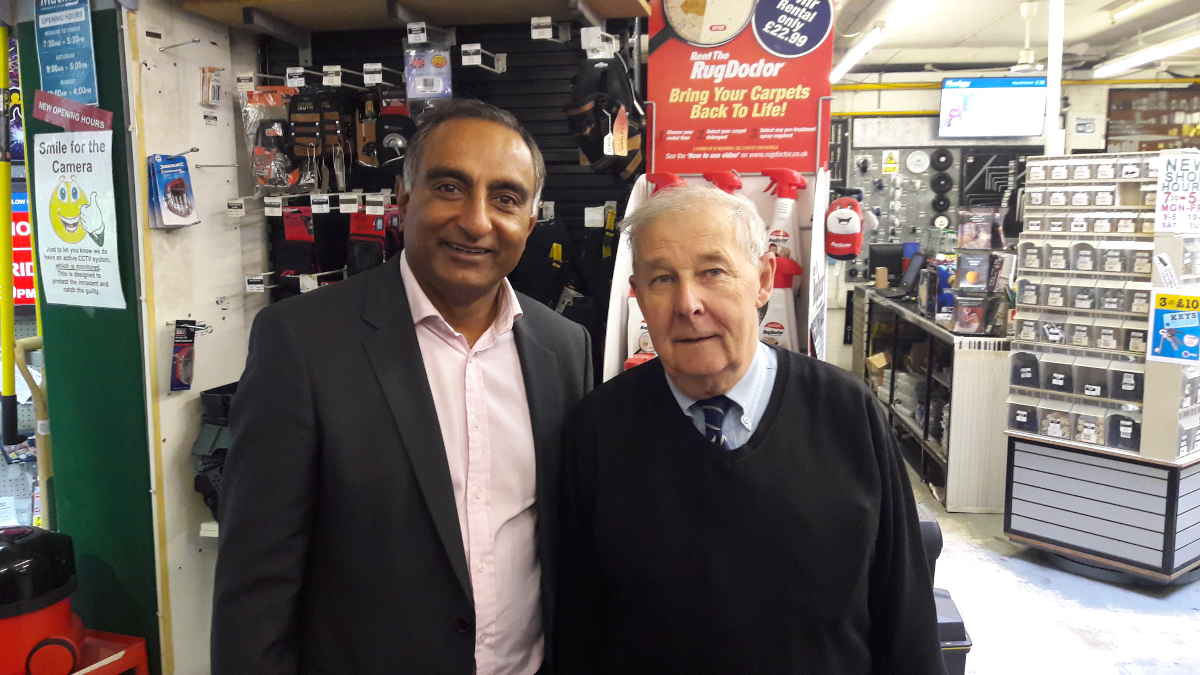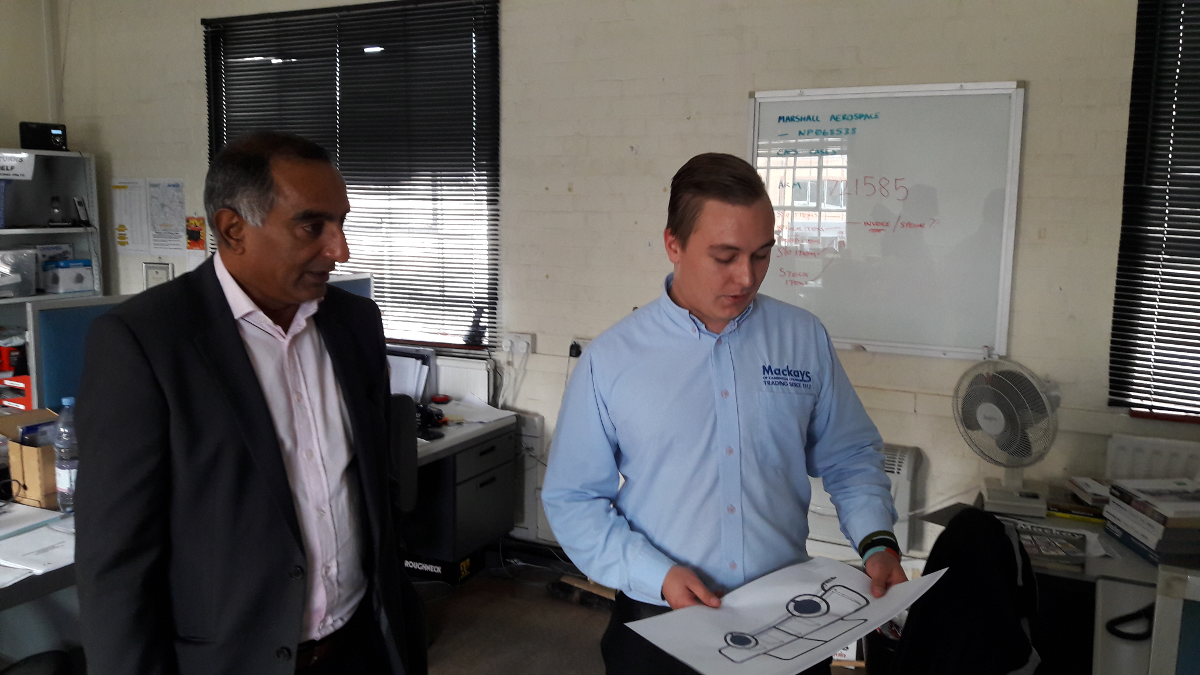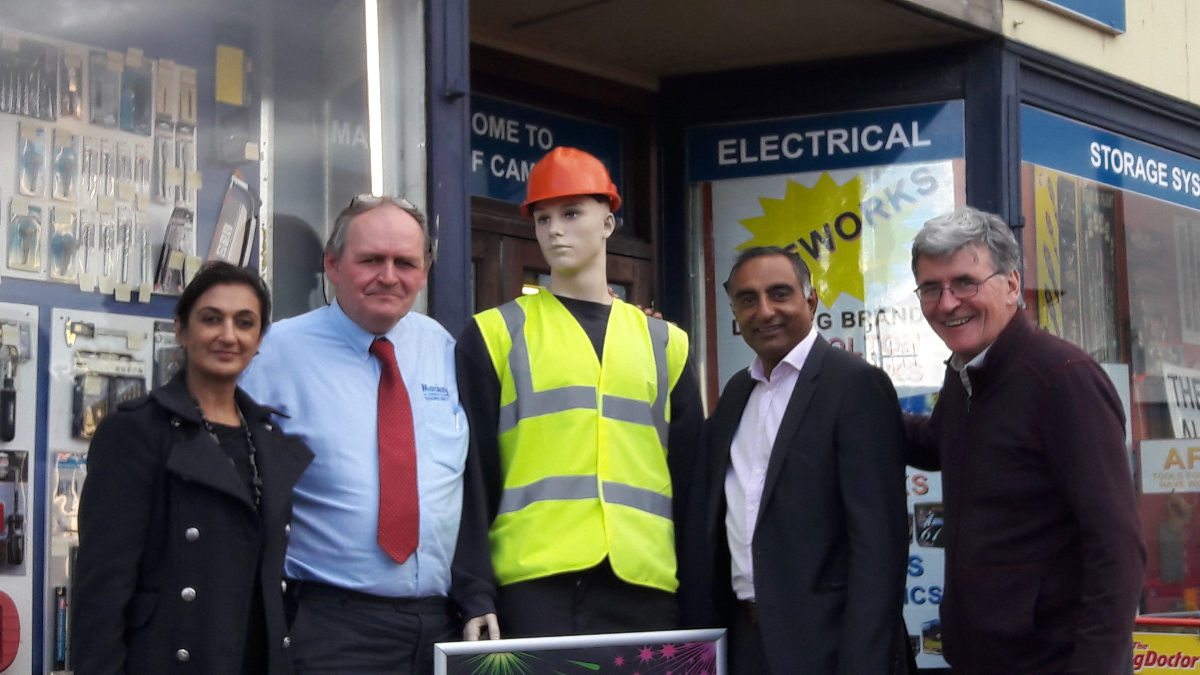 Duncan and Neil Introduced Vin and Anu to as many of their colleagues as possible during their visit.
Of course the obligatory photo opportunity with our 'World Famous' mannequin Dickie Mackay was not missed
Wednesday 12th October 2016