Thirstyfest at Mackays this Winter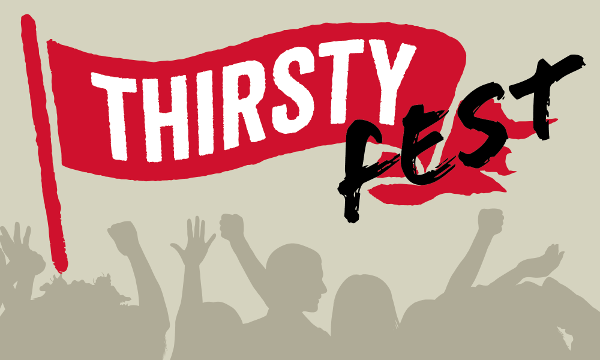 Thirstyis bringing back its innovativeTHIRSTYFESTevents over 11 evenings, starting Friday 25 Nov and taking place atMackayson East Road
Up to 500 guests will be able to toast the end of the year atTHIRSTYFEST WINTER 2016, enjoying a wide range of Thirsty's drinks at the Thirsty Apres-ski Bar, choosing food from half a dozen of Cambridge's favourite food trucks (includingSteak & Honour,Guerrilla KitchenandProvenance), groove to some tunes, hang out with the producers and brewers – even try their turn at winter boules...
It's all happening out the back of Mackays entrance via New Street, just behind the Crown Court. There will be plenty of heaters and tables to allow folk to get comfortable, with cover provided in case of wet weather. Kickoff is Fri 25 Nov, with the evening events happening every weekend up to Christmas.
The format is different from the June event, with free entry this time and guests buying drinks at the Apres-ski Bar and food directly from the trucks. But there will still be a range of Thirsty's wine, beer and spirits producers attending the events and sharing their insights with guests.
"As always with Thirsty, we like to take the stuffy out of the drinks scene and place the booze where it works best – alongside great food, with great company and in a funky place. We're dead chuffed to hook up with the Mackay family to hold the winter events in the yard behind their store on East Road. They're a Cambridge institution, a family-owned independent business (like us) and a great laugh."
Continuing the winter theme, Sam has brewed a special beer with the Calverleys Brewery on Hooper St, just off Mill Road. He's calling it the 'Thirsty Glühbier' – taking a cue from Glühwein (mulled wine) – and available on draft only atTHIRSTYFEST WINTER 2016from Fri 25 November. It's made in a malty rich style, flavoured with cinnamon, cloves, orange peel and raisins. Alongside the beer, Thirsty's own special-recipe Glühwein will also be served.
Guests are encouraged to join in with the fun and come dressed in their cheesiest 1980s ski gear in return for a free glass of Glühwein. Lederhosen or dirndls will also qualify for a free drink.
"It's all about having a damn good laugh to raise spirits at the end of what has otherwise been rather an annus horribilis..."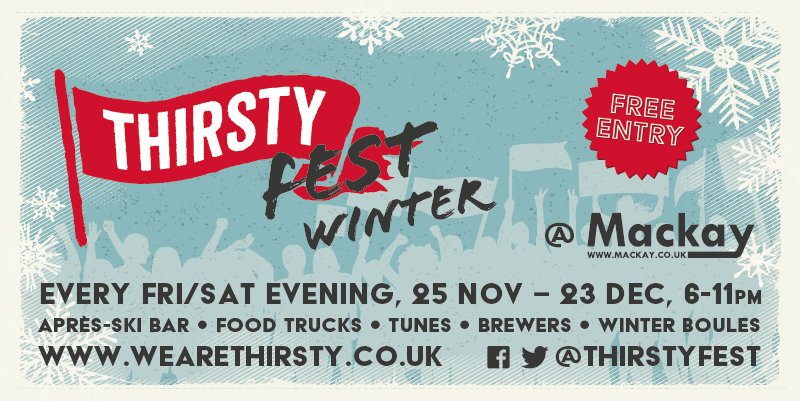 THIRSTYFEST WINTER 2016will consist of 11 events on the following dates: Fri 25-Sat 26 November; Fri 2-Sat 3 December; Fri 9-Sat 10 December; Thu 15-Fri 16-Sat 17 December; Thu 22-Fri 23 December. The Saturday sessions will start at 5.30pm, the other days at 6pm. The events will close at 11pm each evening. It is free to enter.
For constant updates about the events, please consultTwitterandFacebook.
Friday 11th November 2016